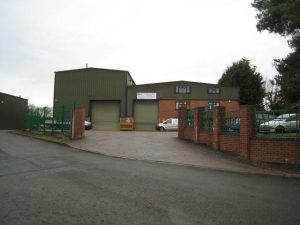 Carl Hanson
Carl has been Managing Director of Holborne Group Ltd. since 2010. He has had a long career in engineering and originally joined a subsidiary of HGL as Works Manager, before working up to the position of Managing Director. In 2016, he purchased HGL from the estate of the original owner Mr RK West in 2016. Carl oversees all of our projects.
John Brookfield
Our Works Manager John has been with us since 1999, prior to taking on the role of Works Manager he was our Foreman. His role includes managing production, purchasing, transport, sales and quotations. John is also our Responsible Welding Coordinator (Certificate No. PN2750) for EN 1090 and ensures compliance to the Factory Production Control System.
Will Hanson
Will is our Office Manager and Compliance Coordinator. He handles our accounts, payroll and HR as well as managing our Quality and Health & Safety Management Systems.
Adam Batha
Our Foreman Adam is responsible for supervising the fabrication team, maintaining health and safety in the workshop, and ensuring compliance to the Factory Production Control System.
Pat Maher
Pat is our Site Manager and is in charge of the erection team and Health & Safety on-site. When he is not on-site he forms part of our fabrication team at our premises in Wem. Pat is a CSCS card holder.
Fabrication team
Our fabrication team is made up of 11 skilled employees and includes Plater/Fabricators, Welders, Sawyer and Paint Sprayer.